---
OUR PRODUCTS:
---
P 92 in action: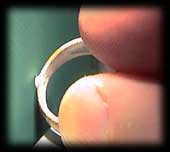 Thorough polishing of a ring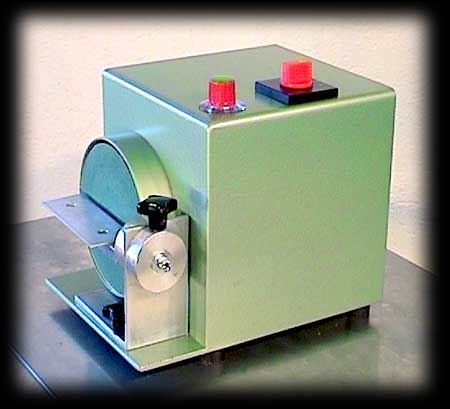 Polishing Machine P 92
The polishing machine P 92 can be used with grinding wheels of different granulation (40 - 1000), polishing papers (attached by the velcro system) or filewheels. Its range of use is very broad: It can be used for lapping and grinding surfaces and for deburring and facetting. Thanks to a swing table and the adjustable speed it it is easily possible to precisely grind at a given angle.

---

Technical product information:

Base: 180 x 240 mm, weight: 8 kg.

Power requirements: 220 V or 110 V, 50 or 60 Hz

Power consumption: 125 Watt

Adjustable speed: 500 - 4500 rpm

Swing table: 80 x 110 mm, 0 - 45°
Polishing Machine P 92A
Alternative model P 92A with cover and suction nozzle.