---
OUR PRODUCTS:
---
STO 99 in action: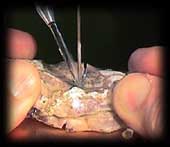 Cutting of a stone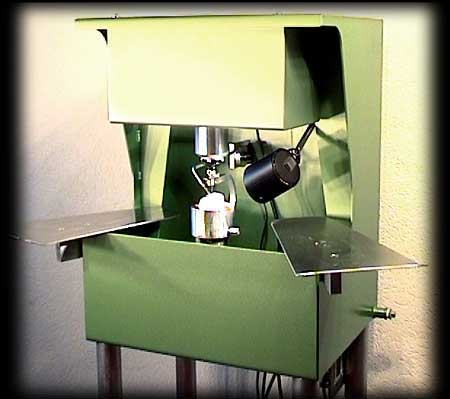 Stone Sawing Machine, STO 99
The stone sawing machine STO 99 serves to cut and work on precious or multicolored stones or minerals. We use diamond wires and files in different shapes and sizes (0,4 - 4 mm ø). The machine features a water jet and the stroke can be adjusted electronically. The view onto the work piece is excellent. The diameter of the working table is normally 80 mm.

---

Technical product information:

Base: 400 x 500 mm

Weight: ca. 50 kg

Power requirements: 220 V or 110 V, 50 or 60 Hz

Power consumption: 125 Watt

Stroke height: 20 mm fix

Electronically adjustable stroke, from 50 to 1000 strokes/min.